The 2022 Subaru Love Promise Community Commitment Award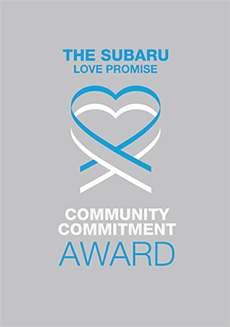 We've been nationally recognized for our dedication to our community and the Subaru Love Promise.
We're honored to receive the 2022 Subaru Love Promise Community Commitment Award. This award nationally recognizes Subaru retailers who are making the world a better place while demonstrating an outstanding commitment to supporting passions and causes in local communities. These efforts are focused in important areas such as the environment, community, health, education, and pets.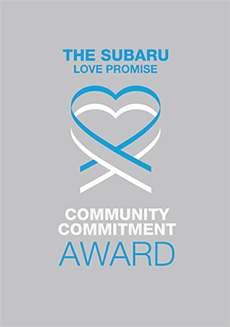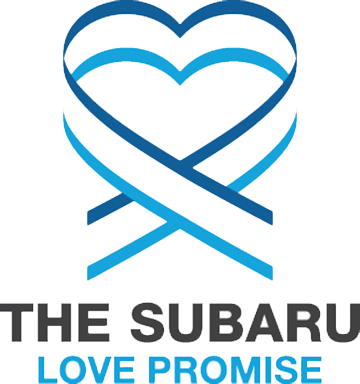 What is the Subaru Love Promise?
Subaru and our retailers believe in making the world a better place and the Subaru Love Promise is our vision of respecting all people. This is our commitment to show love and respect to our customers and to work to make a positive impact in the world.
How is Bath Subaru dedicated locally to the Love Promise?
Bath Subaru is proud to be a part of the Subaru Love Promise Commitment. We want to thank everyone for your business over the years. You have all helped us create jobs for the past 47 years and that means a great deal to everyone who works here. This is why we have decided to give back to our community to help support local Health, Education, Animal Protection, Environmental, and Community organizations.
Woolwich Solar Panel Project
Woolwich Central School, Morse High School, Patten Free Library
Woolwich Fire Department, Bath Area Senior Citizens Activity Center, Woolwich Historical Society, Maine Maritime Museum
Love Promise Stories from Bath Subaru
Subaru and Bath Subaru believe in making a positive impact on the communities in which we live and work. We uphold that belief through our Love Promise Community Commitment. Every month, we select inspiring stories from customers and partners from around our area who strive to support our collective commitment and feature them here
Subaru Loves to Care - Brooke M
"Subaru Loves to Care delivers blankets for cancer patients receiving treatment at MaineHealth in Brunswick. From left, Brad Owen, practice manager for MaineHealth Cancer Care - Brunswick, and Kim S. Owen, RN, Nurse Manager with MaineHealth Cancer Care – Brunswick and Maine Medical Center IV Therapy Center in Brunswick, accept 8 cases of plush blankets for their patients from Brooke McElman, BDC Manager and Sales Consultant at Bath Subaru."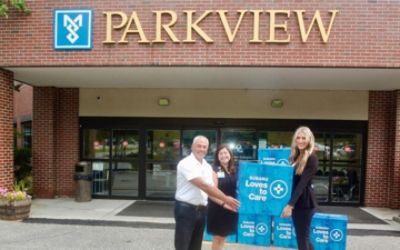 ---
The Leukemia & Lymphoma Society - Brooke M
The LLS is important to our Team at Bath Subaru because they work with great determination to ensure patients have access to the lifesaving treatments they need. This means that the LLS is not just working to find cures, but to save lives. By the end of this year Subaru as a team will have donated over 230,000 warm blankets. With these blankets Bath Subaru will deliver hand-written messages of hope to brave cancer patients. We want to thank our customers in both sales and service for writing such warm messages. The Leukemia & Lymphoma Society (LLS) is the largest nonprofit organization dedicated to creating a world without blood cancers. They have invested nearly $1.3 billion in groundbreaking research since 1949. The LLS has pioneered many of today's most innovative approaches, and we hope they continue to do so. Brooke M.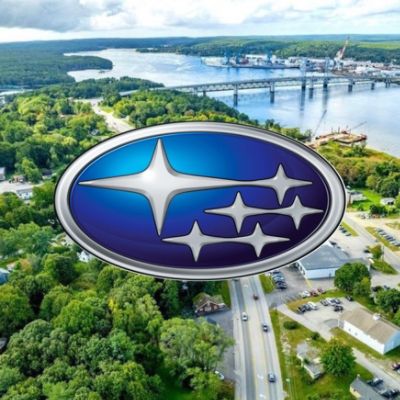 ---
Subaru Share The Love Event - Brooke M
To our team at Bath Subaru, being able to support the YMCA means supporting strong kids, strong families, and a strong community. Through the "Subaru Share The Love Event", Bath Subaru has earned $13,000 for Bath Area Family YMCA. We accomplished this by donating $50 for each sold or leased vehicle. We want to recognize the Bath YMCA for their continued community-focused work since 1844. Every day the Y works to nurture both kids and teens, all while supporting healthy living. Bath Subaru and our team are more than elated to support this! - Brooke McElman Thank you so much to our friends at Bath Subaru for this wonderful gift! Their support will help ensure that programs like the Y's preschool, before-and-after care, learn-to-swim, year-round food program, membership, youth sports and more are available to all in our community, regardless of income. - Liz Johnson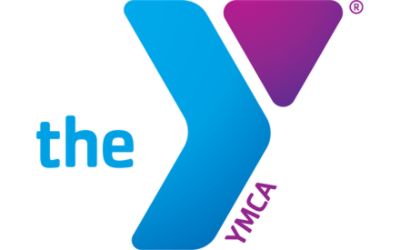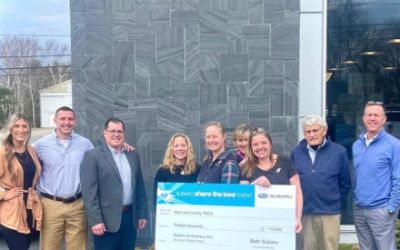 ---
Subaru Loves Pets - Brooke M
We celebrated National Make A Dog's Day on October 22 by helping the "last to be adopted" dogs find loving homes. A core principle of our Subaru Loves Pets initiative is an ongoing commitment to help all pets find their perfect, loving home. We stand by this commitment through a scale of actions. It's no secret that Bath Subaru and it's customers love pets! Every October we team up with local shelters and help support the adoption process. Subaru is proud to have donated over $30 million to support the adoption, rescue, transport, and health of more than 250,000 animals. We also linked local animal shelters to our Instagram for individuals to donate as well!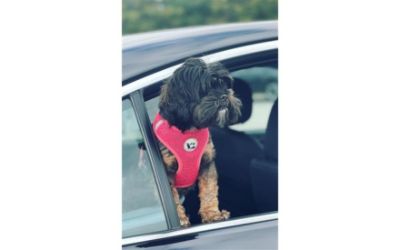 ---
Subaru Loves Learning at Phippsburg Elementary - Sandra S
Phippsburg Elementary School received an unexpected gift this fall — $3,000 toward the purchase of classroom supplies and educational tools, courtesy of Bath Subaru. Subaru of America, Inc. celebrates its annual Subaru Loves Learning month in August. The initiative connects local retailers, including Bath Subaru, with AdoptAClassroom.org to help supply community schools with needed resources. This year, the nationwide effort benefited more than 114,000 students and more than 4,700 classrooms. This was Bath Subaru's first year participating in the initiative. "Bath Subaru took the opportunity to participate in supporting our local schools in an effort to make a positive impact on our community," said Brooke McElman, business development center manager at Bath Subaru. "We understand the importance of hands-on learning and are excited to have influenced the lives of students who will make a difference in this world. Beyond grateful that we are in a position to supply our local schools with the specific resources our students need to succeed. "The funds were distributed to kindergarten through fifth grade teachers at the school, who each received $500 for classroom supplies. Some teachers, like first grade teacher Donna Tardif, used their funds to buy new bags for children to use for their nightly home reading, or sets of dry erase markers for handwriting and spelling activities. Others, like fourth grade teacher Sandi Brann, purchased headphones for students' Chromebooks, books for the classroom library and pocket charts for word exercises. "We are very grateful that our school is surrounded by such a supportive community," said PES Principal Sandra Gorsuch-Plummer. "People who know the importance of supporting our teachers so that they can provide the best learning environment for our students. This was a wonderful gift from Bath Subaru."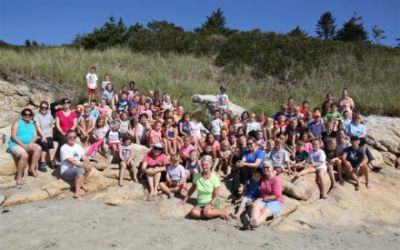 ---
Subaru Loves To Help at Tedford Housing - Brooke M
Many Americans are living on the edge, forced to choose between necessities like purchasing food and even going to the doctor. In honor of National Homeless Youth Awareness month we took the opportunity to donate 80 blankets to Tedford Housing! This nonprofit organization based in Brunswick, Maine has a central belief that everyone deserves to have a safe and affordable home, and we agree. Bath Subaru partnered with Tedford housing to create pathways from homelessness to home, through giving. We had the opportunity to drive to their location and met with the staff. In this hands-on experience, we were able to get a small tour of the different housing units. We were also able to see where some offices were located, and where their donations were kept! Having this connection helped us to get a better idea of what they do, and what they need as well. After speaking with the volunteers at Tedford housing, we were told "Anything helps". This includes any extra blankets, socks, food and more. We have a deep understanding that everything they receive is greatly appreciated, and our help and efforts did not go unnoticed. We are grateful to have a relationship with Tedford Housing, and we would love to keep helping them in the future! Thank you to the staff at Tedford Housing, you are greatly appreciated!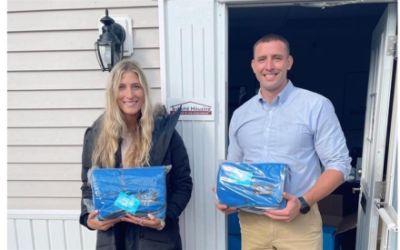 ---
A Home for Brendan - Kate G
In September of 2021, a concerned citizen brought a stray dog to Midcoast Humane. He had found the beautiful german shepherd in his yard and immediately noticed that he was in need of medical care. Upon arrival at the shelter, our clinic team determined that the dog, who we dubbed 'Brendan' was underweight. He had been surviving on his own for quite some time and would need some TLC from shelter staff before heading home. After several weeks of care from our medical team and dedicated staff, Brendan found his family! They recently wrote to follow up on his adoption: "We are very pleased with him. He is great on leash as long as we use the harness. He is very gentle and considerate going up and down steps. He has caught on to sit, down, off and come very well and is working on stay. The next big step is heel. I have never met a German Shepherd that does not want to be out front in the lead so that may never happen to my satisfaction. We cannot believe how blessed we are to have such a handsome, obedient, and very loving new addition to our family." The Subaru Loves Pets grant ensures that we are able to continue finding loving homes for animals in need like Brendan. Animals that have nowhere else to go and are suffering. Thank you.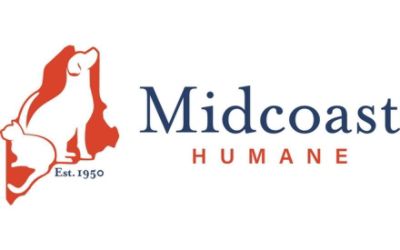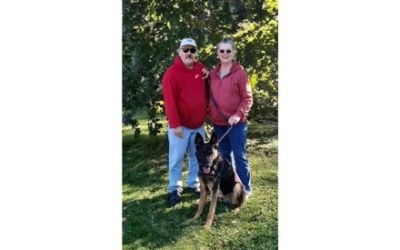 ---
Midcoast Humane Society - Tucker T
Bath Subaru Loves Pets! In October every year, we partner with Midcoast Humane Society to provide pet supplies that will keep shelter animals happy, healthy and ready for a safe and loving home!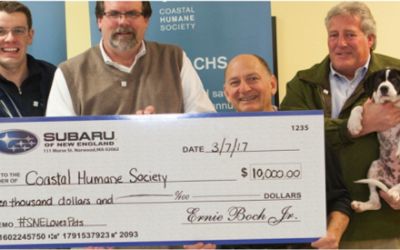 ---
Woolwich Historical Society - Tammy G
Thank you, Bath Subaru, for supporting the Woolwich Historical Society for the Fourth year in a row, during the 2020 Subaru Share the Love Event! We couldn't be any more grateful or proud of your amazing generosity! Your gift(s) will allow us to make some major improvements to our 1800's farmhouse museum building. We're currently contemplating removal of the significantly deteriorated shed portion. Your kindness is making what were dreams, come true for us! You have our utmost appreciation, Bath Subaru!
---
Woolwich EMS and Fire Department - Tucker T
Woolwich EMS will soon have a second cardiac monitor thanks largely to a joint fundraising effort by Bath Rotarians and Bath Subaru's "Share the Love" campaign. "We're very thankful and so appreciative to these folks," said EMS Director Brian Carlton at a brief ceremony at the fire station Wednesday afternoon, Oct. 7. When the used unit arrives from West Virginia, it will be installed in the department's second ambulance. "We had one Advanced Life Support (ALS) ambulance, but when we increased to two ambulances in July 2019, we kept one vehicle at the Basic Life Support level to keep costs down," explained Carlton. "The second cardiac monitor will bring both ambulances to the ALS level." Dr. Alexander "Al" Mesrobian said he heard about the ambulance department's need and approached his fellow Rotarians. The emergency room physician is president of the Bath Sunrise chapter of the Rotary. It wasn't long before Bath Rotary Club President Brigit Cavanagh got her chapter involved as well. "That's the Rotary; helping the community is what we do," she said. Rotarian Jim Atherton wrote an appeal for financial aid to Rotary District #7780 headquarters. The effort was a success. The Bath Rotary and Sunrise chapter each received $2,000 from District #7780. The two chapters chipped in another $1,000 each, bringing their total Woolwich EMS donation to $6,000.Bath Subaru, on Route 1 in Woolwich and owned and managed by Bruce McElman, donated $15,000 from the dealership's annual "Share the Love" campaign. These monies will be split between Woolwich EMS and Woolwich Fire Department. Fire Chief Mike Demers said Bath Subaru's donation was greatly appreciated. "These monies will be used to purchase needed air packs and a set of firefighting gear for our department." The annual "Share the Love" campaign lets buyers of a new vehicle pick a preferred recipient to receive funds. With every new Subaru bought or leased, Subaru kicks in $250.A cardiac monitor helps EMS providers obtain vital signs and heart rhythms." Donations, big and small, assist us in providing care to the community we serve," said Carlton. "This new-to-us cardiac monitor costs $18,500; a brand-new one would cost in excess of $30,000."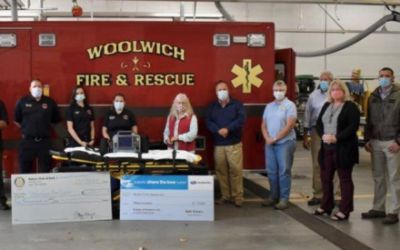 ---