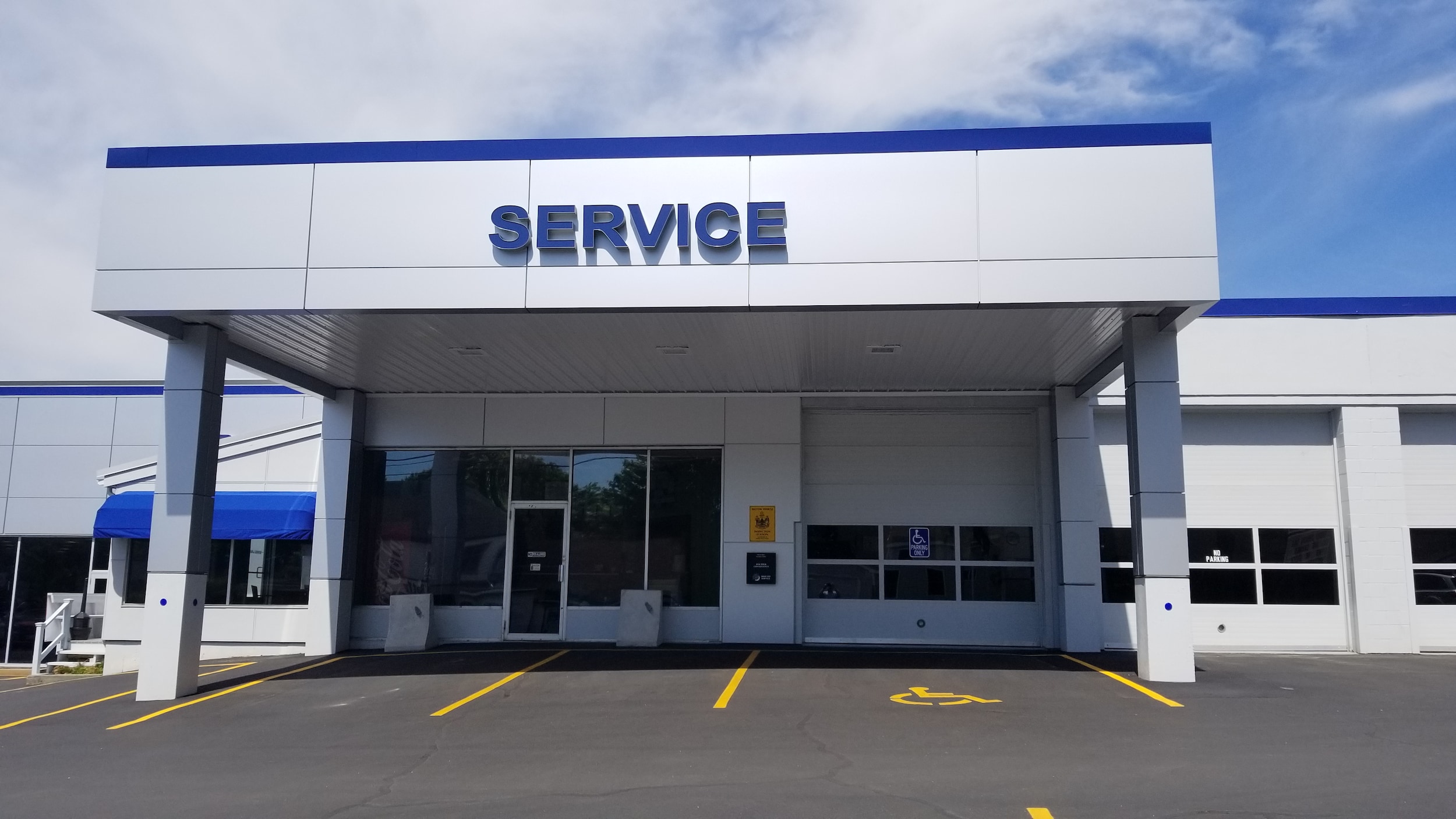 We have 8 full time Technicians - We have Subaru Certified Factory Trained Technicians. A Subaru Certified Technician is the most knowledgeable and experienced person you will ever find to work on your Subaru Ascent, Crosstrek, Forester, Impreza, or Outback model! They have to be ASE certified and pass multiple rigorous hands on training tests at Subaru of New England's new state of the art Facility. These exams review the following systems:  
Automatic and CVT Transmissions

Computer Diagnostics

Electrical Systems

Fuel and Emissions

Manual Transmissions

Suspension and Steering

Brake Systems

EyeSight Calibration

Bluetooth & Infotainment Systems

Coolant Systems

Hybrid Drive Systems

Restraint and Safety Systems

AC and HVAC Systems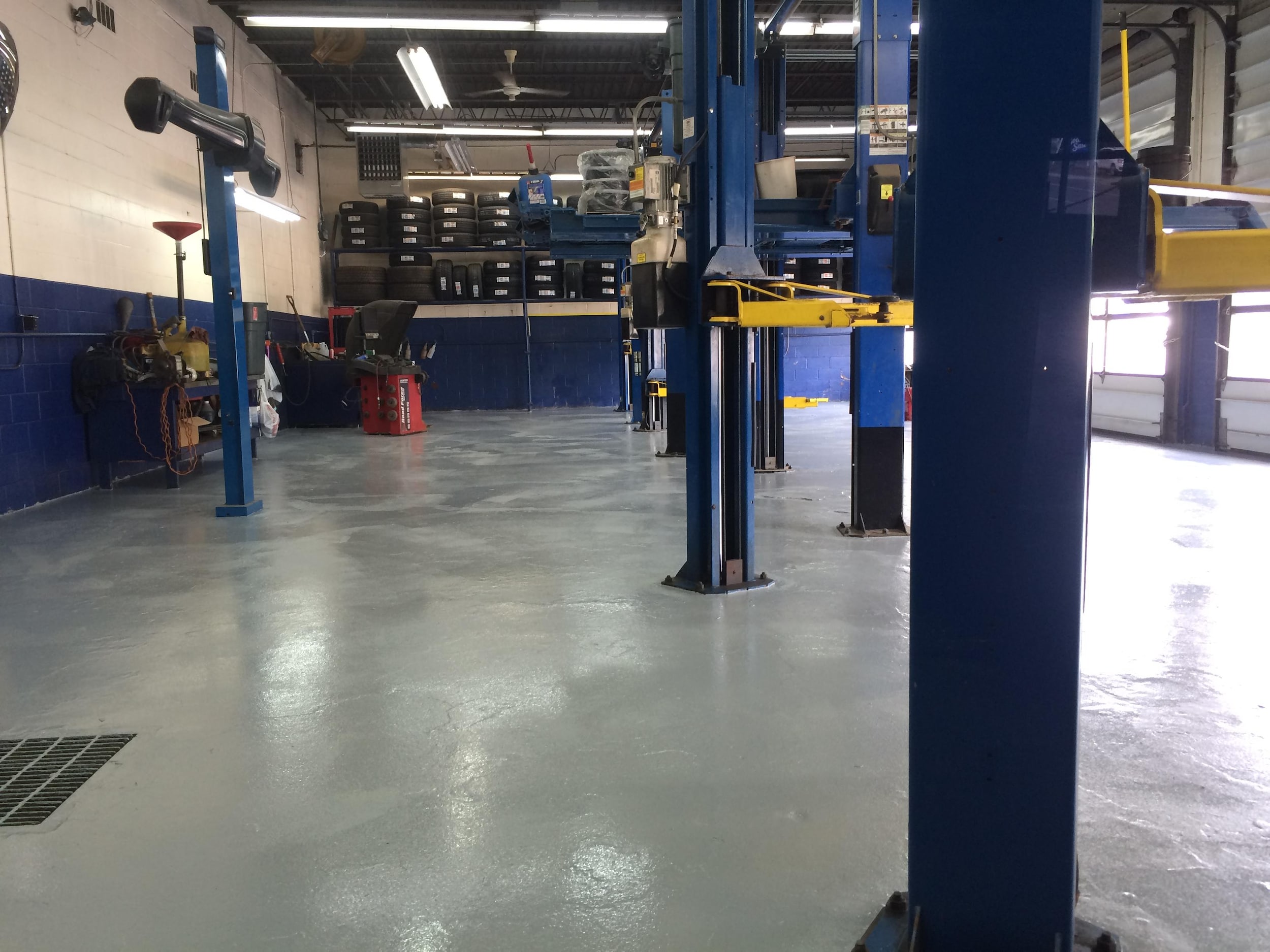 We at Bath Subaru have invested large amounts of money in modern, cutting-edge equipment to help you keep your investment in safe, tip-top shape for years to come.
Some of the more recent additions additions to our facility are:
Hunter Engineering: Hawk eye four wheel laser alignment machine with high resolution cameras for pin-point accuracy. No metal to metal contact to protect your wheels!
GSP 9700 Wheel Balance with laser guided placement of weigh balancing weights to help solve your vibration problems and correct pulling concerns.
Subaru Select monitors for diagnostic concerns on your vehicle with Diagnostic Interface and SSM II Software to get you on the road faster than ever when you have a diagnostic concern!
Coats 70x EF3 tire mounting system for damage free tire mounting
In addition to our facilities and equipment, we offer our guests free coffee/tea, free WiFi access throughout our building, and a comfortable waiting area where you can work or read while we service your vehicle.
For your convenience we offer a secure after-hours key drop box so you can leave your vehicle here overnight for those early morning appointments. In addition to this we also have four loaner vehicles in our fleet that can be reserved for a small daily fee*
*(
depending on availability and nature of the work being completed)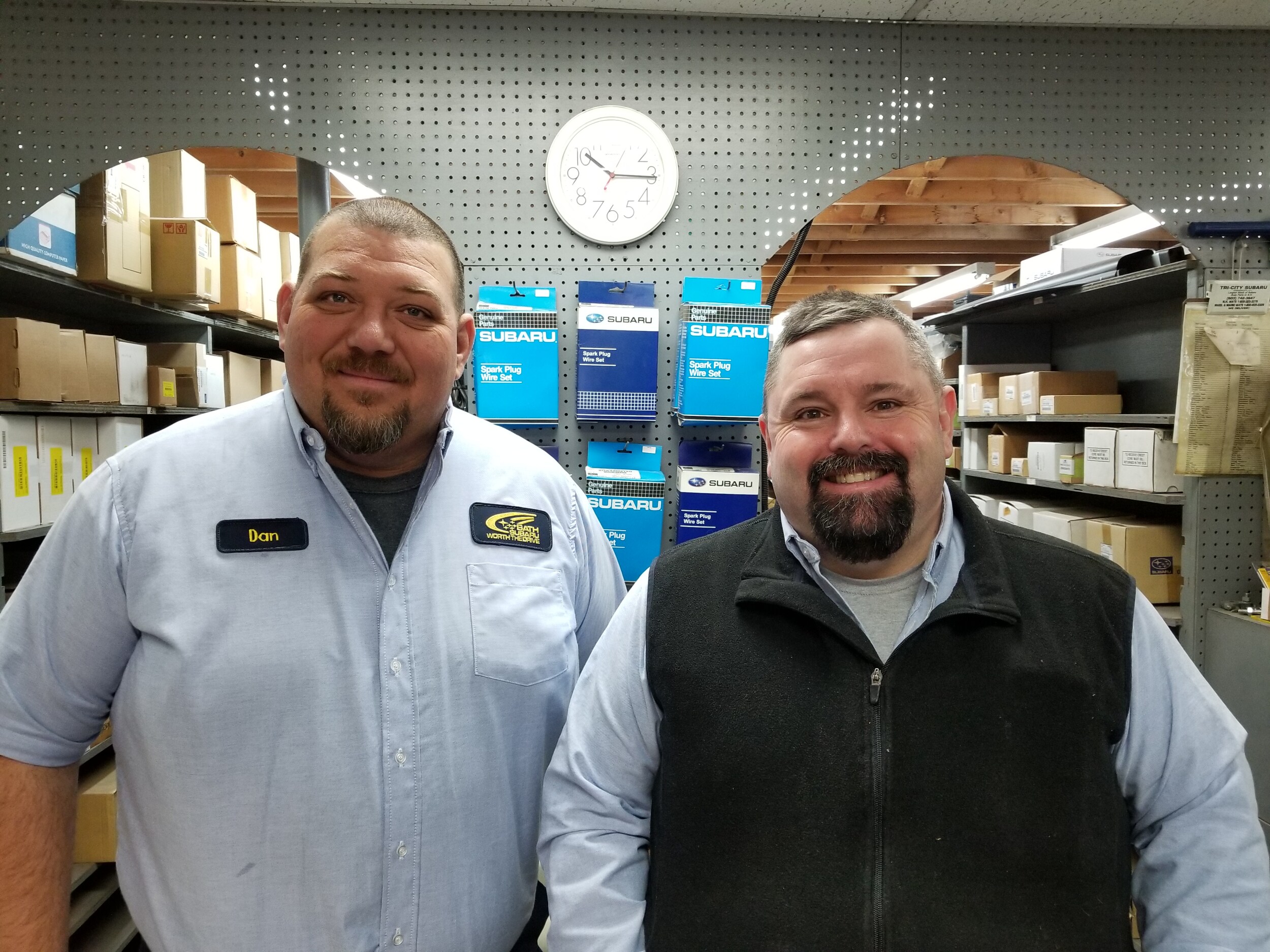 Dana and Dan - Certified Subaru Parts Experts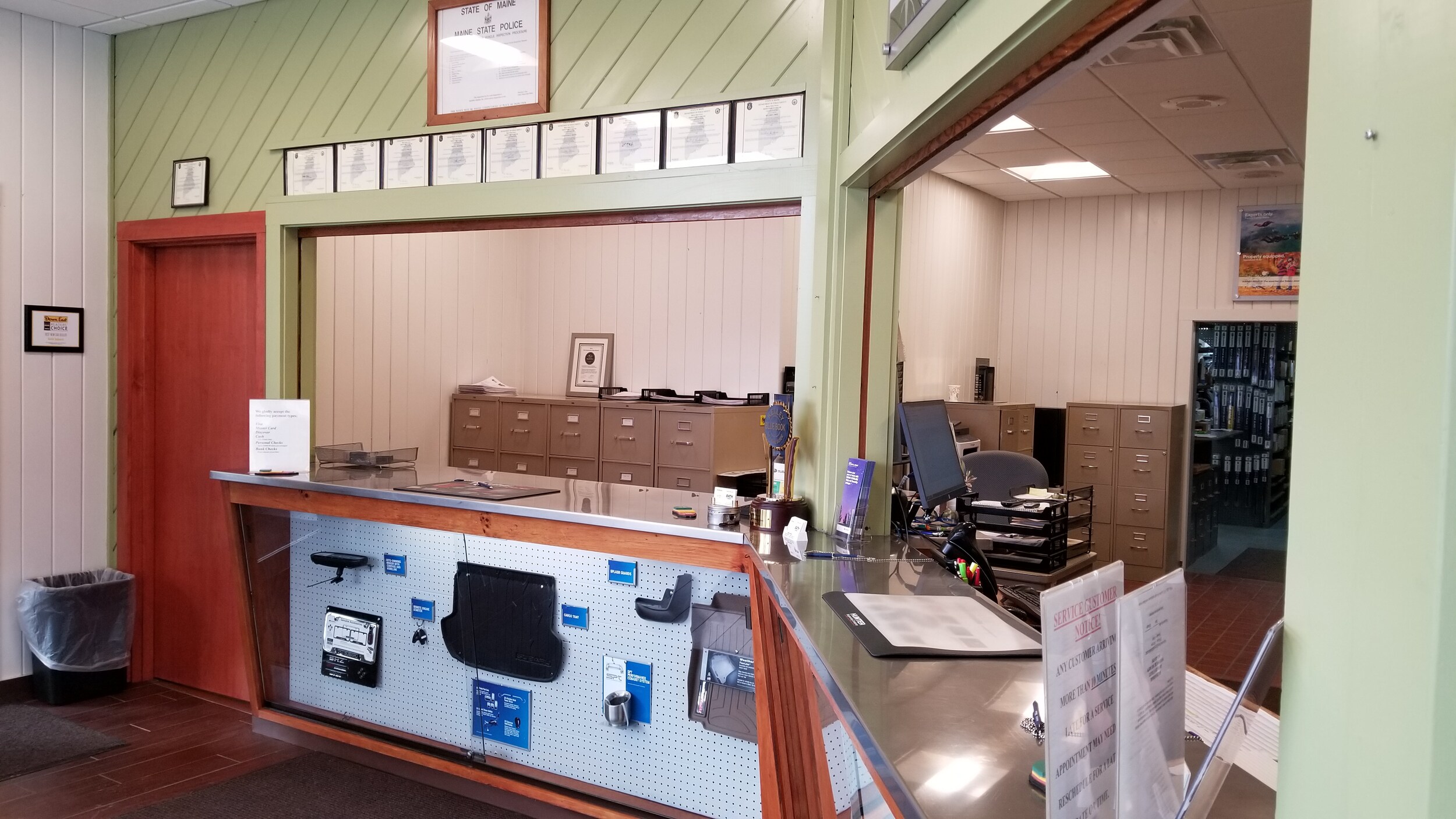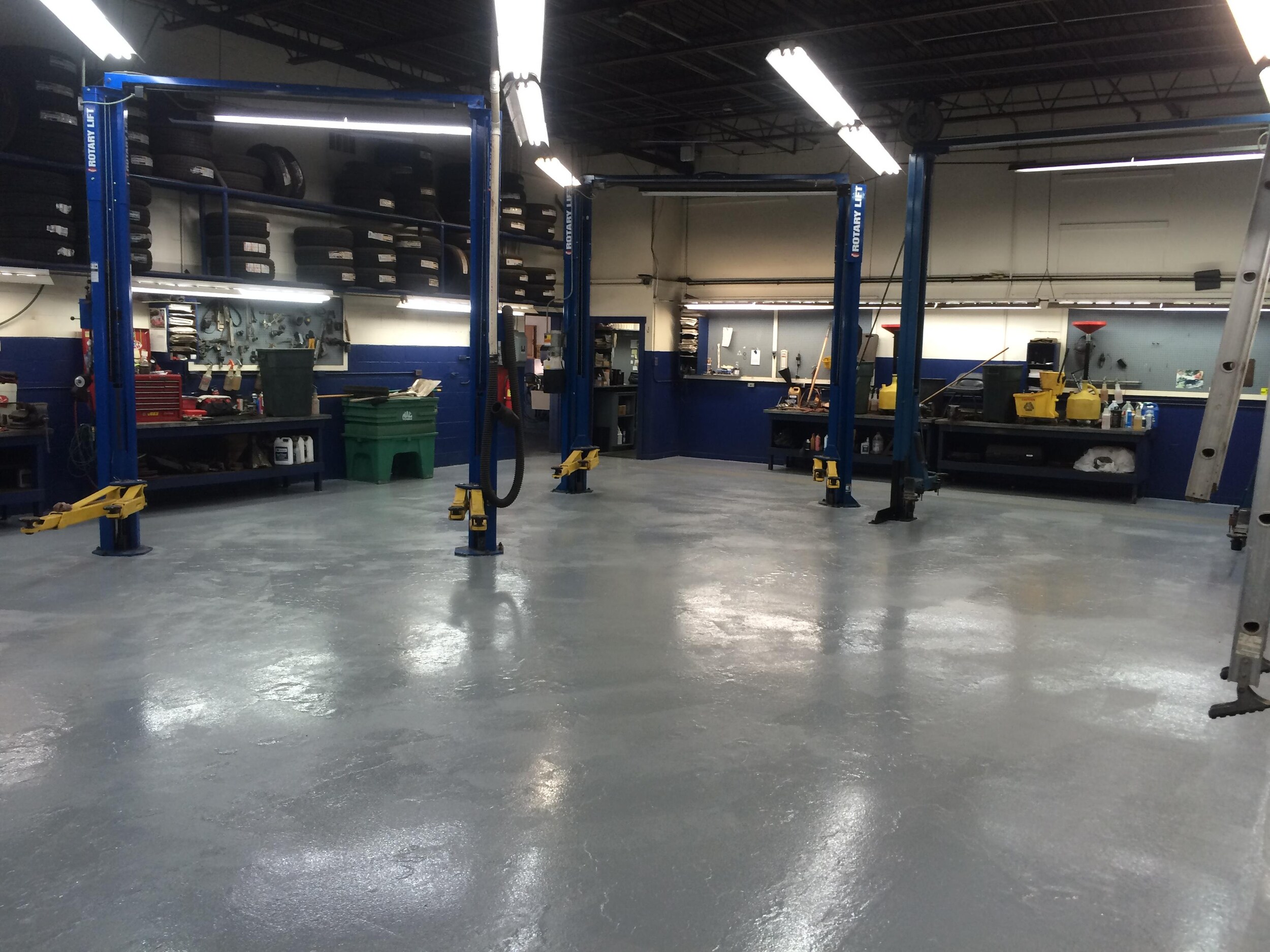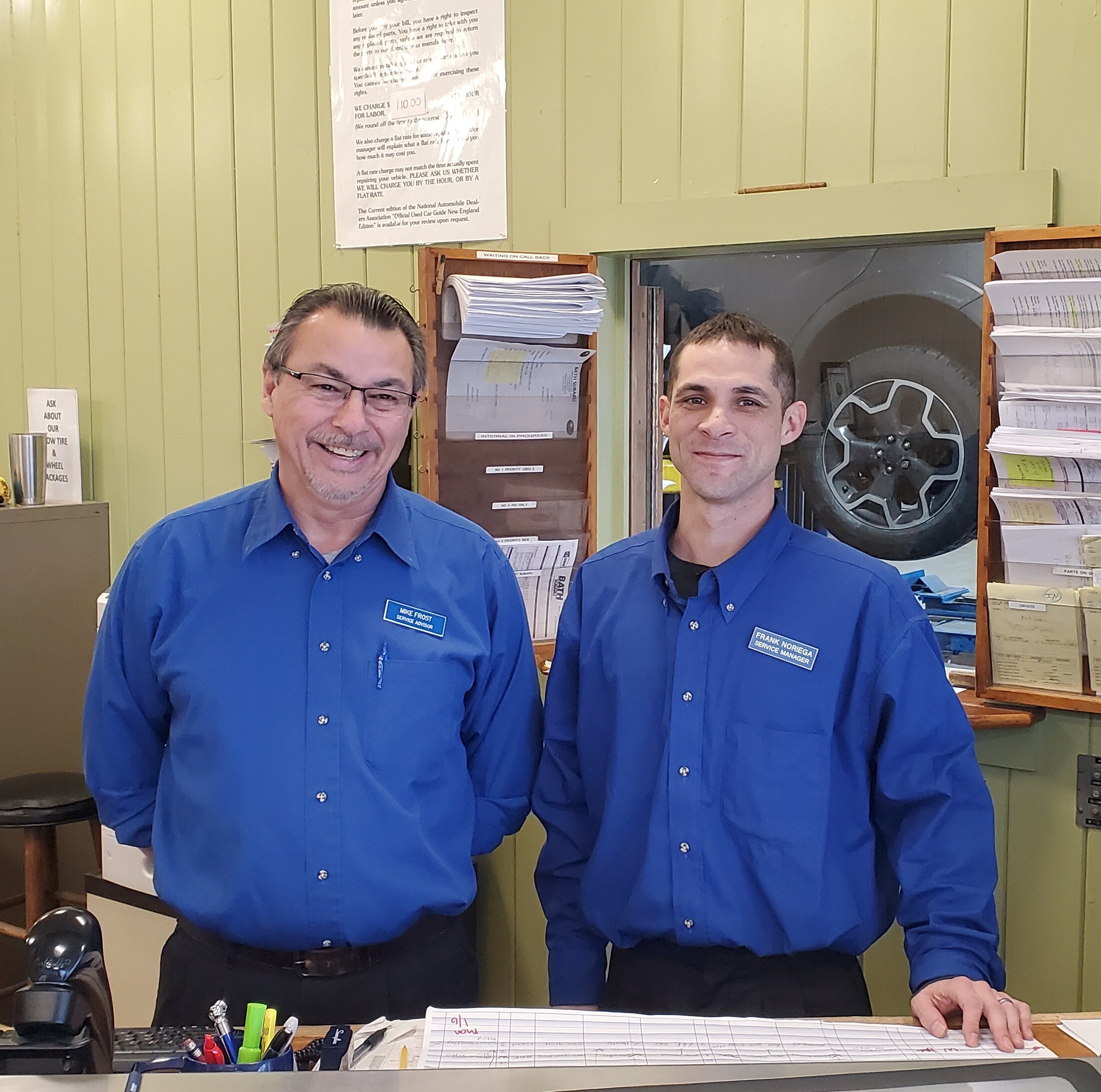 Service Manager Frank with Assistant Service Manager Mike will help you keep your investment in tip-top shape!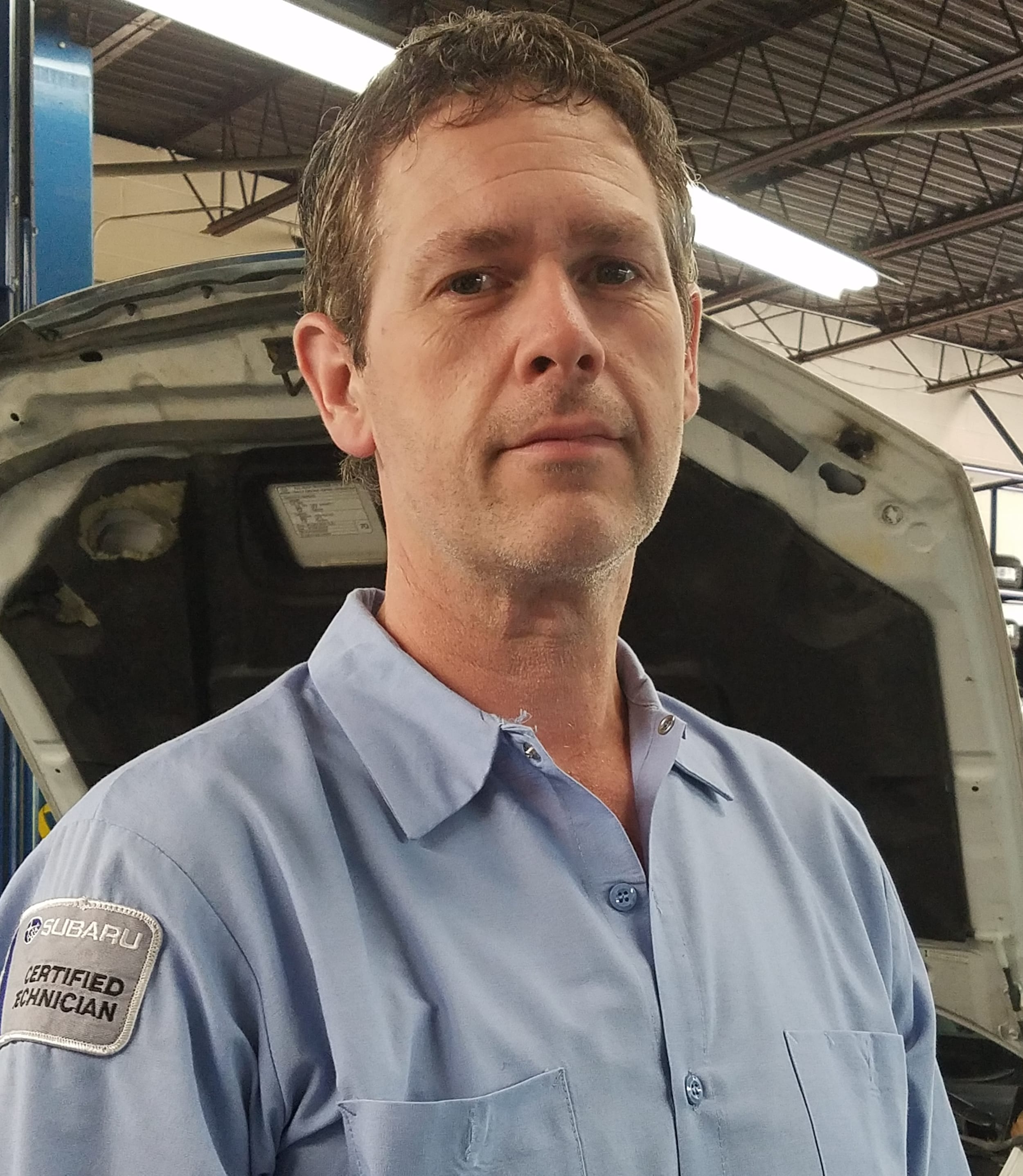 Chris Skehan - Subaru Certified Shop Foreman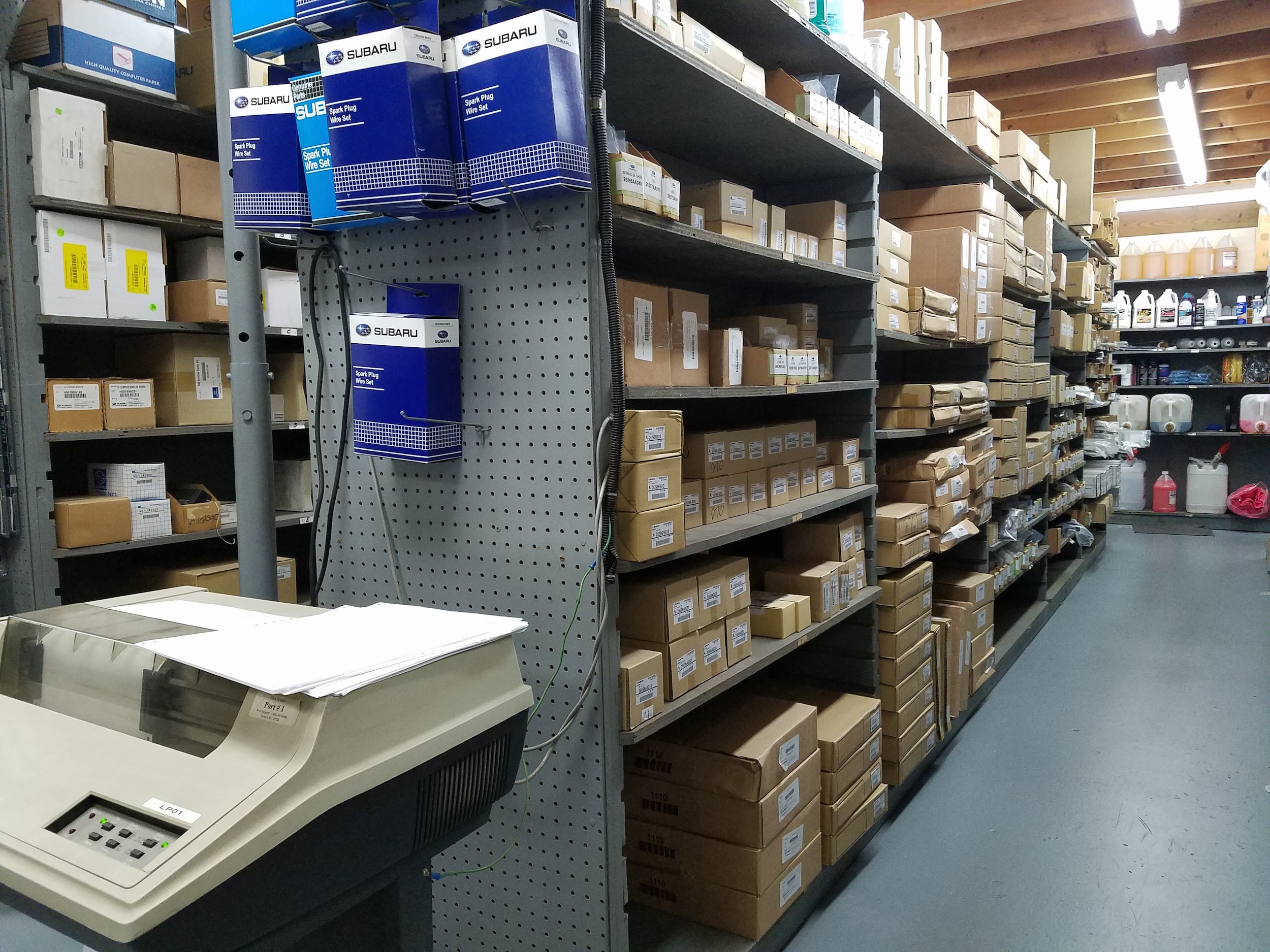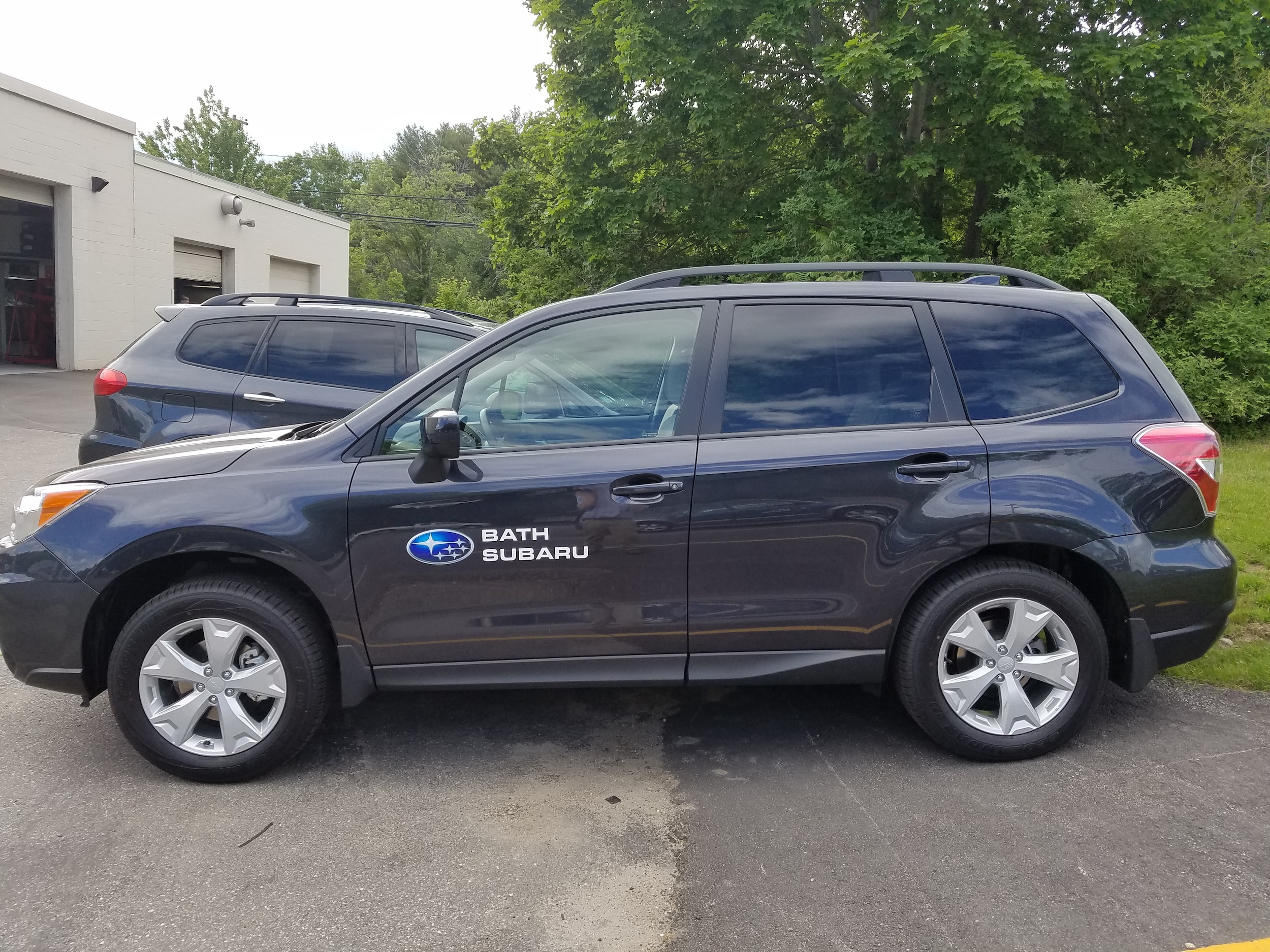 Service Department Hours: 
Monday:       7:30am to 5:00pm
Tuesday:      7:30am to 5:00pm
Wednesday: 7:30am to 5:00pm
Thursday:     7:30am to 5:00pm
Friday:          7:30am to 5:00pm
Saturday:      Closed
Sunday:        Closed
Schedule Service